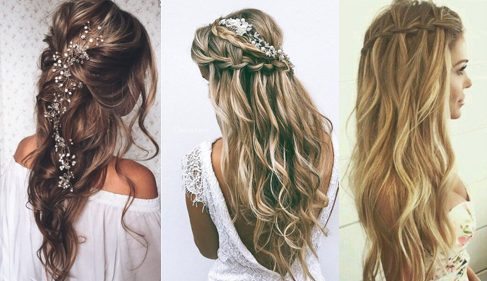 Wedding Hairstyles
Don't know what kind of look you want for your lovely locks on your big day? We've got you covered! This week we are talking about wedding hairstyles and in our opinion, nothing makes a bride more angelic than her heavenly hair.
Whether it be short and sweet or lovely and long, curls for the girls is our motto. After all, every bride should feel like a princess on her big day, and tumbling tresses are the ticket. We have selected our favourite bridal hairstyles for long and short hair and are all fabulously flow-y of course.
When it comes to wedding hairstyles for long hair, you should always show it off by wearing it down and waves are a win win situation. The flow-y curls make the hair look fuller and still look long. This bridal hairstyle is simply stunning and can be accessorised with beautiful diamante or floral hair accessories. Some of the most gorgeous bridal hair pieces can be found on Haircomesthebride.com. They have an amazing selection for wedding hair styles such as head bands, hair pins and flowers. We particularly love the hair vines, so pretty!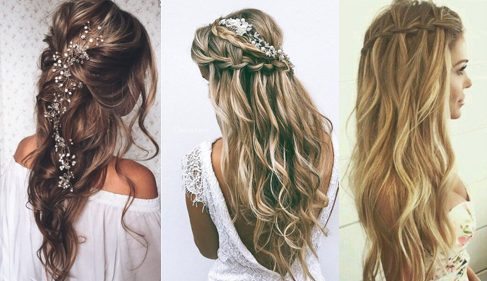 There are so many wedding hairstyles for short hair, and most women chose an elegant up do. Again, we believe that simple, soft curls effectively frame the face and can be accessorised with pretty hair pieces. If you are look for simple glamour and nothing too extravagant, plaits in the fringe or around the head portray that perfect natural look. Up dos are also advised for those with short hair as they can create an illusion of length and volume. If you are looking for a wedding hairdresser, we would recommend Lorraine Browne from Lemons Beauty Salon in Clontarf. It is without a doubt that her hair creations are unique, elegant and effortless- just what the doctor ordered!