As winter days turn into Spring, here's some delightful crafty ideas.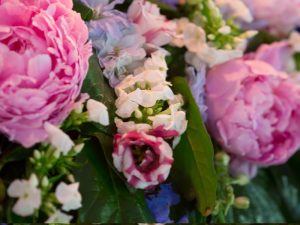 Origami paper flowers-what says spring more than flowers? But fresh flowers can add up, an expense you might not wish to add onto your budget, so, add a whimsical flower decoration, with a beautiful origami flower.
A beautifully folded origami heart or geometric shape can give your table setting the wow factor, without a high price. Of course, this does mean a little DIY, but if you've got a crafty art friend, they may love to help! Or make it a fun night with your besties, with a bottle of prosecco the origami flowers will fold themselves in no time at all!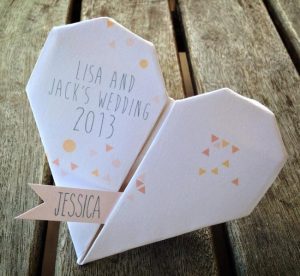 A fresh lawn of wheat grass or astro turf makes a superb field for butterflies! Pin your guest names on banners attached to butterflies on wires, to make a whimsical display of place cards. Include your guest's table number, so that they may find their seat easily.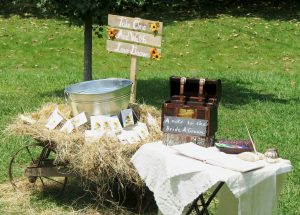 Winged wine glass place cards can also look divine, just make sure that they fit the glasses used at your wedding venue.