During the Wedding Ceremony, types of readings differ on the type of ceremony you choose.
Catholic Wedding Ceremony
During your catholic wedding ceremony, the priest will choose the gospel reading for the wedding ceremony. There are a prescribed list of readings for the first and second reading that you can choose from.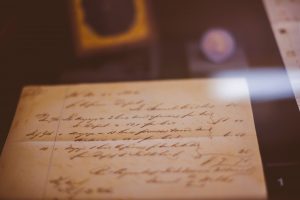 Readings at Church of Ireland Wedding
The Church of Ireland also has two readings and a gospel chosen by the Reverand. More information can be found here.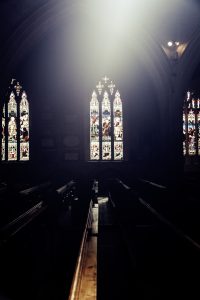 Wedding Readings at Civil Ceremony
At A Civil Ceremony you have a lot more choice, it is the standard laid out by the HAS, but you have the freedom to add  any readings, poems and music you wish – but this cannot be religious in nature. For more information can be found here.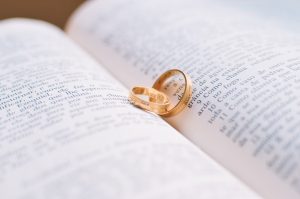 Alternative  Wedding Ceremony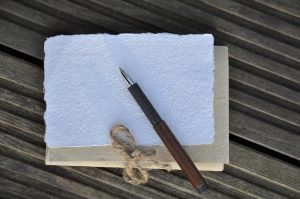 A Humanist ceremony allows you the freedom to create your own wedding ceremony, literally without any rules – you can make it personal to you. The wedding team at Thomas Prior Hall came you with a list of our favourite love poems to inspire you on your wedding day!
5 alternative readings for you wedding ceremony:
For the romantic bride, Poems and Sonnets:
Sonnet CXVI
By William Shakespeare

Let me not to the marriage of true minds admit impediments.
Love is not love which alters when it alteration finds,
or bends with the remover to remove:
Oh, no! It is an ever-fixed mark.
That looks on tempests and is never shaken;
it is the star to every wandering bark,
whose worth's unknown, although his height be taken.
Love's not Time's fool,
though rosy lips and cheeks within his bending sickle's compass come;
love alters not with his brief hours and weeks,
but bears it out even to the edge of doom.
If this be error and upon me proved,
I never writ, nor no man ever loved.
She Walks in Beauty
By Lord Byron

She walks in beauty, like the night
Of cloudless climes and starry skies;
And all that's best of dark and bright
Meet in her aspect and her eyes:
Thus mellow'd to that tender light
Which heaven to gaudy day denies.
One shade the more, one ray the less,
Had half impair'd the nameless grace
Which waves in every raven tress,
Or softly lightens o'er her face;
Where thoughts serenely sweet express
How pure, how dear their dwelling-place.
And on that cheek, and o'er that brow,
So soft, so calm, yet eloquent,
The smiles that win, the tints that glow,
But tell of days in goodness spent,
A mind at peace with all below,
A heart whose love is innocent!
The Prophet
By  Kahlil Gibran
Love has no other desire but to fulfill itself.
But if you love and must needs have desires, let these be your desires:
To melt and be like a running brook that sings its melody to the night.
To know the pain of too much tenderness.
To be wounded by your own understanding of love;
And to bleed willingly and joyfully.
To wake at dawn with a winged heart and give thanks for another day of loving;
To rest at the noon hour and meditate love's ecstasy;
To return home at eventide with gratitude;
And then to sleep with a prayer for the beloved in your heart and a song of praise on your lips.
 
Love Sonnet 12
By Pablo Neruda

I love you without knowing how, or when, or from where.
I love you straightforwardly, without complexities or pride;
so I love you because I know no other way
than this: where I does not exist, nor you,
so close that your hand on my chest is my hand,
so close that your eyes close as I fall asleep.
For the modern bride, a bit of Beyonce:

Dangerously in Love
By Beyonce
"Baby I love you/You are my life/My happiest moments weren't complete/If you weren't by my side/You're my relation/In connection to the sun/With you next to me/There's no darkness I can't overcome/You are my raindrops/I am a seed/With you and God, who's my sunlight/I bloom and grow so beautifully"