Everybody loves a girls night out and what better excuse than celebrating your upcoming nuptials? The Wedding Team at Thomas Prior Hall have put together their list of ideas for celebrating and planning tips for your bridal party to help in organising. Our top Bridal Party ideas are:
Cooking Class Shower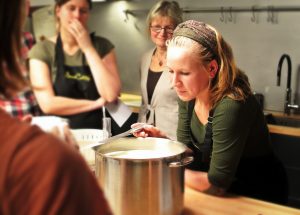 What it is: Take a cookery class in an amazing cookery school, such as Ballymaloe Cookery School where chefs create a culinary experience for a range of different skills.
Best for:  The bride who is a real foodie.
Planning tip: Restaurants will also do bespoke classes or make house calls should you have the budget.
Potential pitfall:  Sometimes only evenings are available. Also, your guests may have to stand and participate in making food- so aprons are needed if you are planning to dress up- alternatively a second set of clothes for going out afterward would be best.
Destination Shower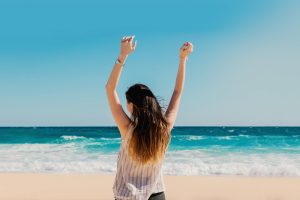 What it is: A holiday altogether to celebrate, holidays could include a sun holiday or a winter ski trip.
Best for: The travel obsessed bride, with friends from all over the country.
Planning tip: Create a shared calendar in Google docs so that you can sync your dates with your bridal party.
Potential pitfall: Planning a holiday with many people can be stressful, as you can get caught with deposits. If you are going to go down that route of paying altogether- make sure you have a final deadline for payment, as otherwise you will be caught paying for cancellations.
Spa Day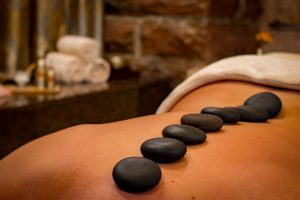 What it is:  Treat yourself to a day at the Spa, unwind and relax with your bridal party.
Best for:  Brides that want to totally unwind.
Planning tip:  Many spas do group rates for Bridal parties, many spas will create a bespoke package of quicker treatments such as body wraps and body scrubs at a fixed price.
Potential pitfall: You don't want to spend all you bridal party getting primped and preened, make sure there are stations that allow for quick treatments and interaction in the group. If the Spa has a private area, ask if you can book it exclusively for the day, so that you can have an area to be together and share the day.
Exhilarating Activities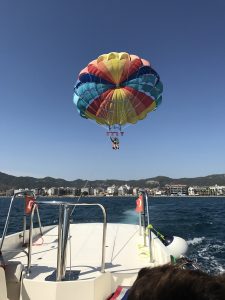 What it is: Try an outdoor activity center or a sports grounds for fun team sports. Often water sports activity centers or summer camps will have adult group activities that can be fun.
Best for: If the bride has a zest for life and adventure and the bridal party are up for a bit of adventure.
Planning tip:  Make the activities optional and for all ability levels. Some members of the bridal party may not be prepared for rock climbing or hill walking.
Potential pitfall:  With any outdoor activity, watch the weather forecast and be prepared for rain.
Afternoon Tea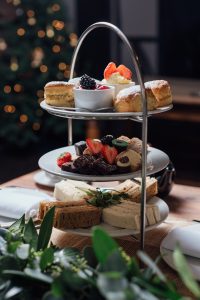 What it is:  The most classic bridal shower is held at the bride's family home. This tried and tested bridal party can be made more creative with a twist- a theme or quirky bohemian decorations.
Best for:  The traditional bride.
Planning tip:  Allow guests to get into the theme by encouraging them to wear hats and gloves. Traditional Afternoon tea settings and food such as cucumber sandwiches, tea cakes and scones are always a treat.
Potential pitfall: A tea party can be a little stuffy, so lighten the atmosphere with a quirky piñata or blind tea tasting.
Horse Racing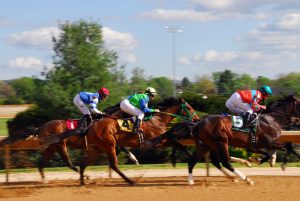 What it is:  A day at the races gives you a chance to get dressed up and wear a fancy hat and outfit! Leopardstown Races [http://www.leopardstown.com/visit/tickets/groups/] have group discounts on tickets and allow you to tailor packages to every budget.
Best for: Brides who like a flutter.
Planning tip: If you are worried about filling the time, bring some icebreaker games for all the bridal party to participate in.
Potential pitfall: It's not easy to pinpoint a day or weekend when everyone can get away, and many of the well-known races are seasonal. But there is no way around this. So combine the bridal shower, bachelorette party and the bridesmaid luncheon all together in one weekend to make sure your guests have to travel for multiple events.
DIY/Crafty Bridal Shower


What it is: This is about getting stuck into a DIY project and making a finished piece. These days there are many different types of crafts such as flower arranging, decoupage, paper making or pottery.
Best for:  A crafty bride and crew that don't mind mucking in and getting their hands a little dirty.
Planning tip:  Daintree Paper [http://bit.ly/2sx4q7T] located on Camden Street have a large selection of crafty paper classes for groups.
Potential pitfall: If you are planning to have DIY table decorations or invitations, this isn't the opportunity to have your bridal party make them for you!