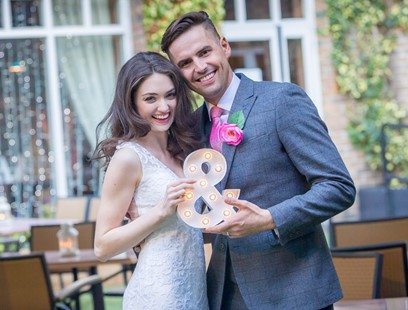 Wedding Ideas from Penneys
As we all know, Penneys has just about everything we could ever need in life, and for wedding decorations it is no different. Decorating your reception can be an expensive task, so brides/grooms-to-be will be delighted to hear that Penney's Home Accessory range has some unique and pretty pieces on offer. From looking online and in-store (Mary Street, Dublin 1) we have selected the best bits and bobs of the bunch. All of the items can be viewed online at www.primark.com. We hope this helps!
Lights, Candles, Action! Light up your big day with some lovely bright wedding decorations. The lanterns (only €3.50 each in Penney's) have often been used by our wedding couples on the steps of Thomas Prior Hall, gracefully leading the guests into the venue. For civil ceremonies, they can set a warm and romantic atmosphere if they are placed along the aisle and can be especially stunning for a bride's big entrance. This is definitely one of our most favourite wedding ideas. The fairy lights (€1.80 each) and monochrome bauble bunches (€4.80 each) are lovely low-cost wedding centrepieces (tip- put the fairy lights into jars and are lovely wedding table ideas. The love heart lights (€12) and the letter lights (€9.50) can be nice in wedding photography, as you can see the photo below taken in our courtyard area.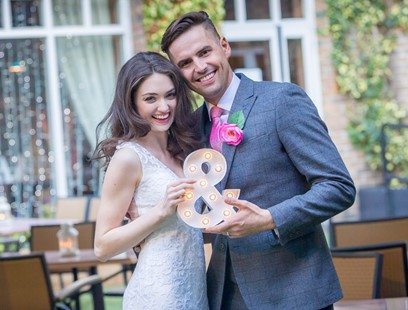 For wall-hangings, photo frames and cheesey centrepieces Penney's have got you covered! These pretty little bits and bobs are perfect decorations your celebration. We especially love the frame with the hanging photos (€7). Couples could use this unique idea to display their favourite photos together, childhood photos and family photos.
Lastly, these quirky little toilet trinkets can add the finishing touches to your guests' experience. The "Little Things" tray (€3.50) could be handy for little refreshments such as mints as well as toiletries.